Certification Training for Surgical Cleaning Technicians (CSCT)
AHE's CSCT certification program sets a standard for surgical environmental services technicians responsible for cleaning and disinfecting operating rooms — an intense, fast-paced, high-stakes environment. The program is designed to set a level of expertise for managing pathogens and practicing innovative techniques specific to the operating room. The CSCT certification program offers streamlined training through a train-the-trainer model intended to save organizations' resources.
Training emphasizes the importance of on-the-job performance and deepened self-awareness of working in the complex surgical environment. It includes surgical suite infection prevention; cleaning and disinfecting; problem solving; communication; and the impact on patient outcomes.
Virtual Train-the-Trainer Workshop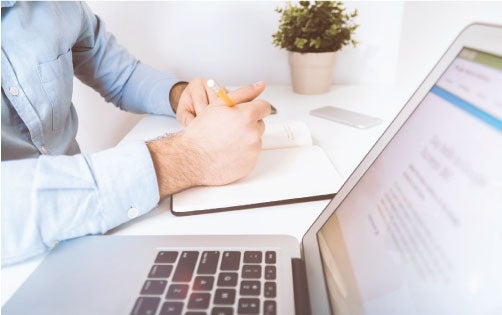 Live, interactive, but virtual workshop. Attendance will be taken; full participation is required. Register for this virtual delivery of CSCT, and experience all that the CSCT program has to offer from the safety of your desk. Participants will receive program materials well in advance of the workshop with all of the material necessary to delve into this comprehensive and interactive training: a participant guide, a facilitator guide, and a CCST Toolkit. Materials will also include a training folder with additional information including speaker bios, workshop agenda, and next steps for training frontline.
Next Virtual Workshop 
Tuesday, March 22 - Thursday, March 24, 2022
Registration closes Tuesday, March 1, 2022
2022 CSCT Workshop Schedule
Tuesday, June 28 - Thursday, June 30
Tuesday, September 27 - Thursday, September 29
Tuesday, December 6 - Thursday, December 8
Benefits of the Virtual Train-the-Trainer
Social Distant Learning: Stay safe and continue to social distance during the pandemic while receiving top-notch, timely and evidence-based environmental services training
Improved Outcomes: Start working towards lower infection rates, lower turnover rates, improved HCAHPS scores in your surgical environments
Cost Savings: CSCT Virtual can offer cost and time savings. Attendance at an in-person event often requires travel, hotel accommodations and food expenses. Including registration fees, that can add up to several hundred dollars. Add in the cost of time spent away from the workplace and virtual workshop can be a cost-effective alternative.
Access: CSCT Virtual will be accessible from anywhere as long as participants have access to an internet connection through a smartphone, tablet or computer.
Networking: Easily network with other EVS professionals. Participants will receive a full list of all workshop attendees. In addition, in the virtual classroom attendees will engage with each other in virtual rooms, making it easy to begin one-on-one chats. Virtual rooms can also facilitate discussion, creating connections between attendees interested in similar topics.
Benefits
Designed to increase performance levels and job satisfaction, while decreasing staff turnover
Helps facilitates execution of evidence based standards of practices
Enhances efforts to improve patient outcomes
Pinnacle Sponsors
Thank you to Ecolab, our Pinnacle Sponsor, for underwriting the Certified Surgical Cleaning Technician Program.