Environmental Services Week 2023 - Celebrate Hospital EVS Teams
September 10-16, 2023 | #EVSWeek
Environmental Services Week is a time to show appreciation for the dedicated EVS personnel that ensure health care facilities across the country are clean, safe places for patients, their families and other staff members. With all the challenges and changes the last few years have brought, these staff members have remained resilient in their efforts to protect others from dangerous pathogens.
Sponsor EVS Week 2023
Highlight your support and present your solutions to these key personnel!
View benefits of sponsoring EVS Week at AHE Marketing Guide.
EVS Week 2023 Gifts
EVS Week gifts are an easy way to show your appreciation for your team and raise awareness of the environmental services department at your facility.
When you purchase EVS Week products from AHE's official supplier, you generate royalties so AHE can continue to offer many benefits for members. Purchases allow AHE to offer complimentary member courses and webinars and reduced pricing for Signature Programs, AHE Exchange and other premium programs.
Featured Products
Thank You from AHE Environmental Services Leaders
Select a video below to view a special thank you from members of the AHE Advisory Board
Chris Shirley, AHE Advisory Board Member
Jane Martin, AHE Advisory Board Member
Randy Vorland, AHE Advisory Board Member
Marci Butts, AHE President-Elect
Rock Jensen, AHE President
Congratulations to the 2022 C.A.P.E Award Winners!
In honor of Environmental Services (EVS) week, Cintas Corporation is proud to announce the winners of its 2022 C.A.P.E. Awards. These awards were established to recognize professionals "Cleaning to Advance the Patient Experience." Ten Environmental Services (EVS) technicians at the frontline of patient care and sanitation were nominated and selected based on the quality of their service and dedication.
Cintas' 2022 C.A.P.E. Award winners are:
Esperanza Beaulieu - Sarasota Memorial Hospital
Nelda Duffy - Cincinnati Children's Hospital
Manuel Heredia - Sequoia Hospital
Leristine Jean – HCA Florida Westside Hospital 
Lamont Lanfair - Froedtert Hospital    
Rosalina Leiva - Children's Mercy Kansas City    
Elsa Linares - Southern California Hospital
Julie Pitts - MedStar Harbor Hospital    
Estephania Proano - Beebe Healthcare    
Mary Schnelle - Mercy Hospital Washington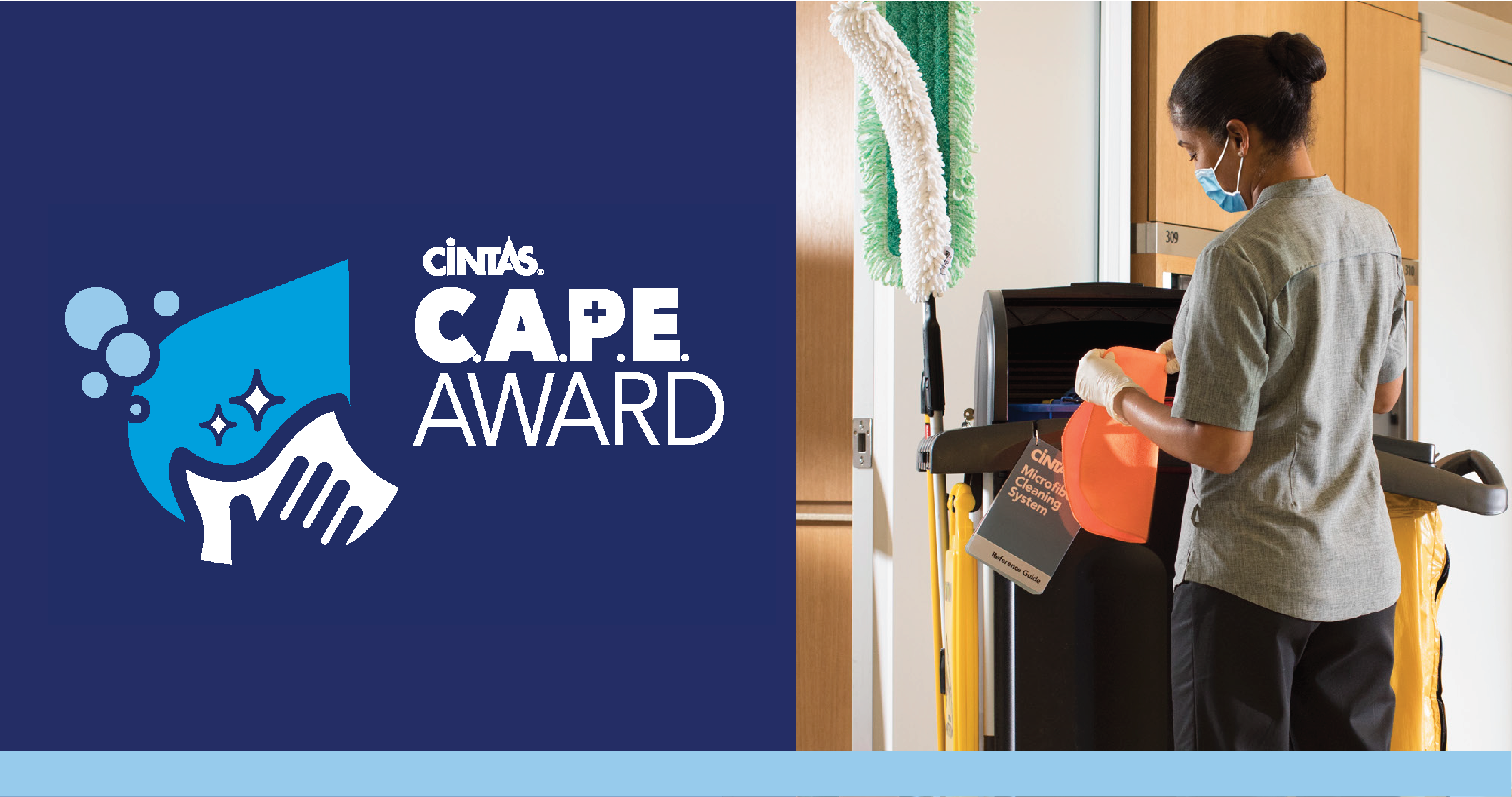 EVS Week Free Education Resources
Clorox Education Program Spotlight
Access a free EVS Week video and tip sheet, developed by Clorox Healthcare, that highlights important aspects of cleaning and disinfection in the health care environment for EVS staff.
The 5 Rights of Cleaning & Disinfection
Pathogen Transmission Routes
Free Download
EVS Week Tip Sheet
Cleaning and Disinfecting the Perioperative Suite
Please enter your work email and contact information below to access this free resource.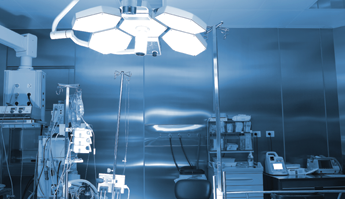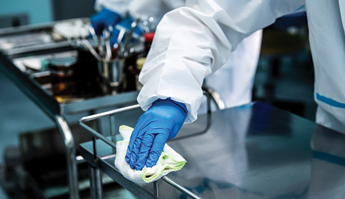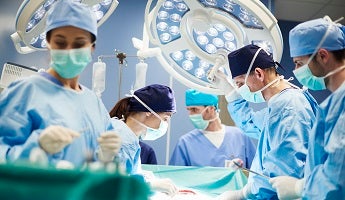 The content of this tip sheet was written by faculty from the AHE's Certificate for Surgical Cleaning Technicians Program (CSCT), a train-the-trainer certification for EVS managers responsible for disinfecting operating rooms and surgical suites.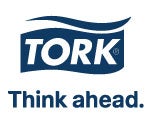 Sponsored by Tork
EVS Department of the Year Award 2022 Recipients
Award recipients gain national recognition for the significant contributions made by an environmental services department to the overall patient experience and achieving a health care organization's mission.
2022 EVS Departments of the Year
1-249 Beds: Texas Health Frisco - Frisco, TX
250-499 Beds: Mayo Clinic Health System, NWWI – Eau Claire, WI
500+ Beds: Orlando Regional Medical Center – Orlando, FL
2022 Certificate of Merit Recipients
1-249 Beds: St. Jude Children's Research Hospital - Memphis, TN
250-499 beds: CaroMont Regional Medical Center – Gastonia, N.C.
500+ beds: Parkview Health – Fort Wayne, IN
Printable EVS Week Activities
Print copies of this EVS terms word search and 5-question quiz to engage your EVS team or raise awareness of environmental services across your organization and community.