Certified Health Care Environmental Services Technician (CHEST)
The Certified Health Care Environmental Services Technician (CHEST) offers a new certification for environmental services frontline workers. It was established using a comprehensive nationwide job analysis of a health care environmental services technician's responsibilities and defined focus groups. The program covers all aspects of a frontline worker's typical tasks and accountabilities. CHEST curriculum was developed by a group of Subject Matter Experts (SME's) and led by a national curriculum development company. The Train-the-Trainer (TTT) model is employed to maximize facility value – AHE selects a core group of Master Trainers (M-CHEST)  to train facility trainers (T-CHEST). T-CHEST then train their facilities environmental services technicians and deliver the written assessment (Exam). Environmental services technicians must pass a written assessment (Exam) to earn the CHEST designation.
---
New Virtual Train-the-Trainer Workshop
Registration Now Open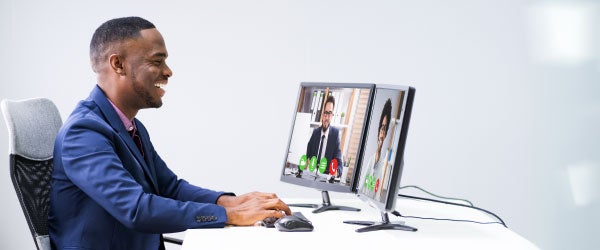 Register for this virtual delivery of CHEST, and experience all that the CHEST program has to offer from the safety of your desk. Participants will receive program materials well in advance of the workshop with all of the material necessary to delve into this comprehensive and interactive training: a participant guide, a facilitator guide, and a CHEST Toolkit. Materials will also include a training folder with additional information including speaker bios, workshop agenda, and next steps for training frontline.
Benefits of the Virtual Train-the-Trainer
Social Distant Learning: Stay safe and continue to social distance during the pandemic while receiving top-notch, timely and evidence-based environmental services training
Improved Outcomes: Start experiencing the exciting patient and health care outcomes hospitals across the country are seeing after implementing the CHEST program 

lower infection rates
lower turnover rates
improved HCAHPS scores

Cost Savings: CHEST Virtual can offer cost and time savings. Attendance at an in-person event often requires travel, hotel accommodations and food expenses. Including registration fees, that can add up to several hundred dollars. Add in the cost of time spent away from the workplace and virtual workshop can be a cost-effective alternative.
Access: CHEST Virtual will be accessible from anywhere as long as participants have access to an internet connection through a smartphone, tablet or computer.
Networking: Easily network with other EVS professionals. Participants will receive a full list of all workshop attendees. In addition, in the virtual classroom attendees will engage with each other in virtual rooms, making it easy to begin one-on-one chats. Virtual rooms can also facilitate discussion, creating connections between attendees interested in similar topics.
Special discounted introductory pricing. 
---
This program has the potential to make a positive impact on infection rates, costs, quality of care, patient experience and outcomes.
Over the last few years, environmental services professionals have diligently petitioned AHE for a comprehensive, health care specific, best practice referenced training program for supervisors and the frontline staff they lead.
Through proper care and maintenance of the health care environment, health care environmental services technicians play an essential role in patients' experience of care, as well as, ensuring patient safety and satisfaction. Today's health care environmental services teams strive to go beyond cleaning, disinfecting, and caring for the environment. They seek to create clean and quiet healing atmospheres that lead to improved outcomes.
In order to achieve these quality outcomes, health care environmental services technicians must be well-trained and demonstrate competence in a number of key areas.
No Test Dates
May: 25
July: 1-3, 23
August: 1-5, 10
September: 7
November:25-27
December: 21-31
January 2020: 1-3
Pinnacle Sponsors
Thank you to Clorox Health Care, our Pinnacle Sponsor, for underwriting the Certified Healthcare Environmental Services Technician Program.