CHEST Essentials: Workshop for Trainers
Learn how to best assist your EVS team members in building their technical expertise and maintain high quality, safe, healing environments. You'll develop a deeper understanding of the CHEST curriculum and program specifics.
Description
Participants will gain valuable insights to succeed as a CHEST workshop facilitator, help their EVS team build professional expertise and take pride in their work and earn Continuing Professional Education Credits (CPE): 6 Hours. Come away with an abundance of practical training tips and techniques as well as all the logistics information needed to conduct engaging and highly successful CHEST workshops!
Who Should Attend:
Individuals who have attended a CHEST train-the-trainer workshop and would like additional information about the CHEST program.
Individuals who have led CHEST workshops but would like more training tips and techniques
Course Agenda
A. CHEST Certification

Understanding professional certifications
Overview of CHEST certification
Benefits of CHEST certification
Eligibility for CHEST certification

B. T-CHEST designation

What T-CHESTs teach
Benefits of being a T-CHEST
Responsibilities of being a T-CHEST
Eligibility for T-CHEST designation

A. Securing funding from you organization

CHEST justification toolkit
Talking points for CHEST justification

B. Overcoming EVS staff resistance

C. Communications with workshop participants in advance of the workshop

D. Choosing classroom space

E. Succeeding with a virtual CHEST workshop

A. Using the Facilitator Guide: Do's and Don'ts
B. Presentation tips
C. Module 1: Infection prevention and control
D. Module 2: Assignments with supervisors and other staff
E. Module 3: Cart setup and handling chemicals
F. Module 4: Occupied patient room (routine scenario)
G. Module 5: Discharge or transfer room
H. Module 6: Isolation room
I. Module 7: Occupied patient room (Nonroutine scenarios)
J. Module 8: Common area
K. Module 9: Specialty areas, uncommon situations
L. Module 10: Wrap up and review
M. Module 11: Pop-up practice

A. Key information about the CHEST certification exam
B. Logistics

In advance of exam day
On exam day

C. Study tips to share with CHEST workshop participants

D. Digital badges and certificates

E. Certification renewals

F. CHEST and T-CHEST program policies
CHEST Essentials Facilitator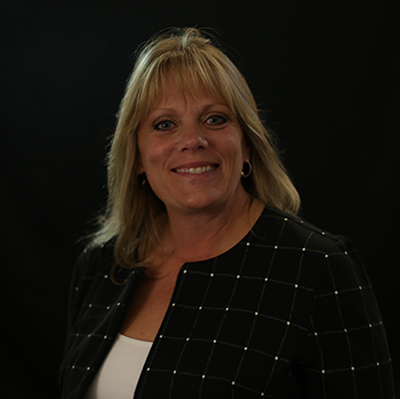 Pam Toppel
CHESP, CMIP, MT-CHEST, MT-CSCT
Pam Toppel has over 15 years of experience in health care environmental services management with the OSF Healthcare System. Pam served as AHE's President for the 2018-2019 term, and has served AHE for many years as committee member, chair, advisory council member, and CHEST subject matter expert. Pam is also a Six Sigma Green Belt.
Pam resides in Illinois with her husband, 3 grown children and 5 grandchildren. She always says she was born and raised in the incorrect state. A state with sun, palm trees and the ocean is where she should have been born and is where she should be now!
CHEST Essentials Facilitator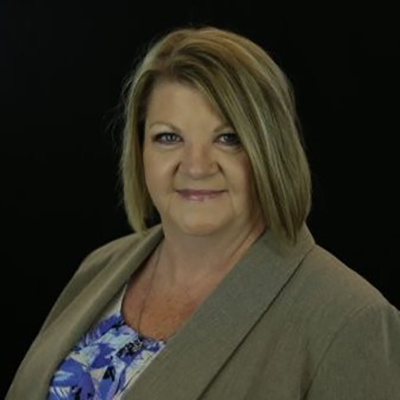 Lea Beach
CHESP, CMIP, T-CHEST, MT-CSCT
Lea Beach started working in environmental services in 1999 as an ES technician. She was quickly promoted to team lead and then supervisor at her facility. She is now a manager of environmental services at Mercy Health, Janesville, Wisconsin: a multi-hospital healthcare delivery system. Lea has worked on new construction, lean process and improvement and has worked in the military sector for healthcare environmental services.
She has been a member of AHE for many years and has served on several committees including the planning and recognition committees, as well as Education and Knowledge Management, and the Advisory Council. She has successfully facilitated numerous online classes and published several articles in Explore and HFM magazines. In 2016 Lea was appointed to the AHE's Board.
She is CHESP Certified, a master trainer for the CSCT program, a trainer of the CHEST program and has earned a Certificate of Mastery in Infection Prevention (CMIP). Lea believes that every environmental services leader has the responsibility to "send the elevator back down" if they have been lucky enough to do well in their career. She often says, "everything is about learning and teaching."