We Are Environmental Services
Help your EVS Team Show Their Pride with  WE ARE ENVIRONMENTAL SERVICES Gear
The Association for the Health Care Environment (AHE) invites you to honor your environmental services teams and help them show pride in their profession everyday with an exciting collection of new merchandise offered by AHE and Jim Coleman, Ltd.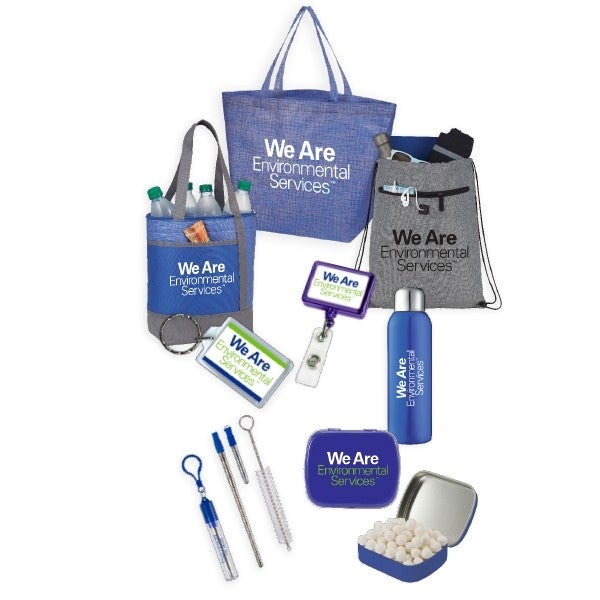 Save when you order a value kit.
Support AHE
Royalties from these purchases provide complimentary education, discounted member pricing on services and discounted conference pricing.
---
Environmental Services Week 2019
September 8 -14
Show - Tell - Share
Congratulations to Sonja Slavik Johnson, who won a $250 gift card to go towards a department celebration at CGHMC Sterling,Illinois.
Thank you to all who shared pictures of their ES team in action, on the floor, or just having fun by posting a picture to one of AHE's social media outlets: Facebook, LinkedIn, Twitter.
---
WE ARE ENVIRONMENTAL SERVICES Brochure
Featuring 2019 ES Week
Start planning how you will recognize your team this year.