Environmental Services Week 2019
September 8 -14
We Are Environmental Services
Get Gear
The Association for the Health Care Environment (AHE) invites you to commemorate National Healthcare Environmental Services Week 2019 with an exciting collection of new merchandise offered by AHE and Jim Coleman, Ltd.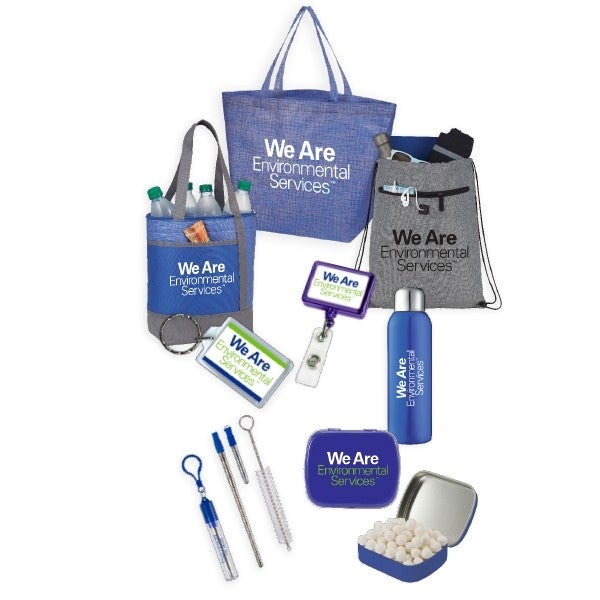 Save when you order a value kit.
Support AHE
Royalties from these purchases provide complimentary education, discounted member pricing on services and discounted conference pricing.
2019 ES Week Brochure
WE ARE ENVIRONMENTAL SERVICES
Start planning how you will recognize your team this year.