2018 AHE Webinar
Do You Have a Seat at the Table?
---
Release Date: Thursday, July 20, 2018
Cost: AHE Members FREE; Non-Members $59
Environmental services leaders and professionals must have an understanding of, and ensure their involvement with, design and construction of new health care space or renovation of existing space. Managers and directors must be knowledgeable and counted on as subject matter s for appropriate surface acquisitions and resulting maintenance oversight. Along with their partners in facilities and engineering, environmental services managers will work closely with architects in the design phase and ensure appropriate wall, floor and horizontal surfaces of the construction areas are incorporated with materials that will allow for the most efficient cleaning and maintenance possible.
In addition, acquiring the Certificate of Mastery in Infection Prevention (CMIP) and understanding the vital aspects of infection prevention during construction will allow the successful leader to recommend choices and direct design which will be in alignment with the hospital's vision and mission.
Speakers: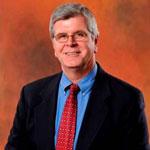 Robert M. Hodnik, CHESP
Project Director
UPMC Health Plan
Jonathan Flannery, MHSA, CHFM, FASHE
Senior Associate Director of Advocacy
ASHE
Rock Jensen
Senior Consultant
Soriant Healthcare