AHE Corporate Champion Spotlight: Tork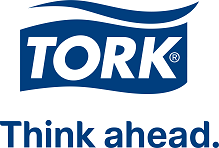 Tork is your trusted partner in promoting wellness through efficient and sustainable solutions that enable healthcare professionals to provide evidence based hygienic care. Tork solutions provides high quality refills with innovative dispensers creating the right atmosphere to enhance patient satisfaction for your customers.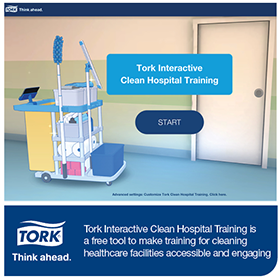 Featured Product
---
Tork Interactive Clean Hospital Training is a desktop tool designed to make the training process for cleaning healthcare facilities engaging and efficient. It's based on the Association for the Health Care Environment's Practice Guidance for Health Care Environmental Cleaning, helping ensure cleaning staff fulfill tasks to industry standards.