AHE Corporate Champion Spotlight: Rubbermaid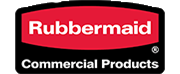 Rubbermaid Commercial Products (RCP), headquartered in Huntersville, NC, is a manufacturer of innovative, solution-based products for commercial and institutional markets worldwide. Since 1968, RCP has pioneered technologies and system solutions in the categories of washroom and safety, cleaning, waste handling, material transport, and food services. RCP is part of Newell Brands' global portfolio of leading brands and continues to develop innovative products.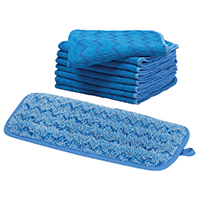 Featured Product
---
Studies have shown that harmful pathogens can live on surfaces for up to 5 months, thus the CDC describes proper environmental cleaning as a "fundamental intervention for infection prevention and control." HYGEN™ Microfiber is proven by third-party independent labs to remove 99.7% or more of tested viruses, bacteria, and fungi, including Candida auris.* HYGEN™ Microfiber is a valuable tool in helping to prevent cross-transmission and reduce the risk of healthcare-associated infections.
Diclaimer: *Based on third-party testing on VCT surface with water only | EPA Est. No 92100-CHN-1*