AHE Corporate Champion Spotlight: Cintas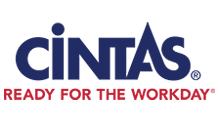 Cintas helps thousands of healthcare workers get Ready™ to provide care with confidence every day by offering a wide range of products and services that enhance our customer's image and help keep their facilities and employees clean, safe and looking their best. The company is also the creator of the Total Clean Program™ — a first-of-its-kind service that includes scheduled delivery of essential cleaning supplies, hygienically clean laundering, and sanitizing and disinfecting products and services.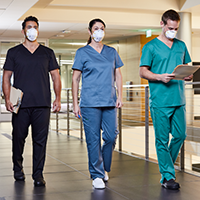 Cintas Products
---
Count on scheduled service visits from Cintas to help you achieve a clean and prepared healthcare environment. We will provide you with hygienically cleaned rental scrubs and professionally laundered mats, healthcare-grade ultrafine microfiber, replenishment of hand sanitizer, fire protection services and more.