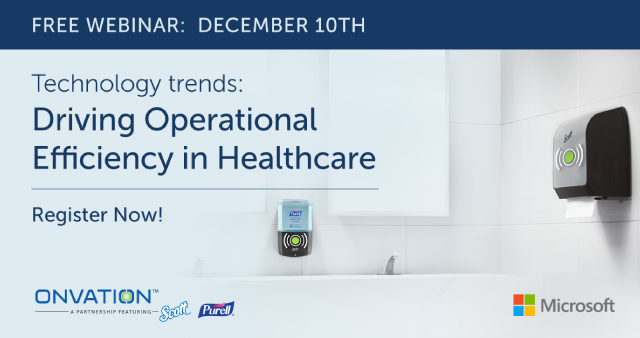 Technology Trends: Driving Operational Efficiency in Healthcare
Date
Thu, Dec 10, 2020, 03:00 PM
Event Host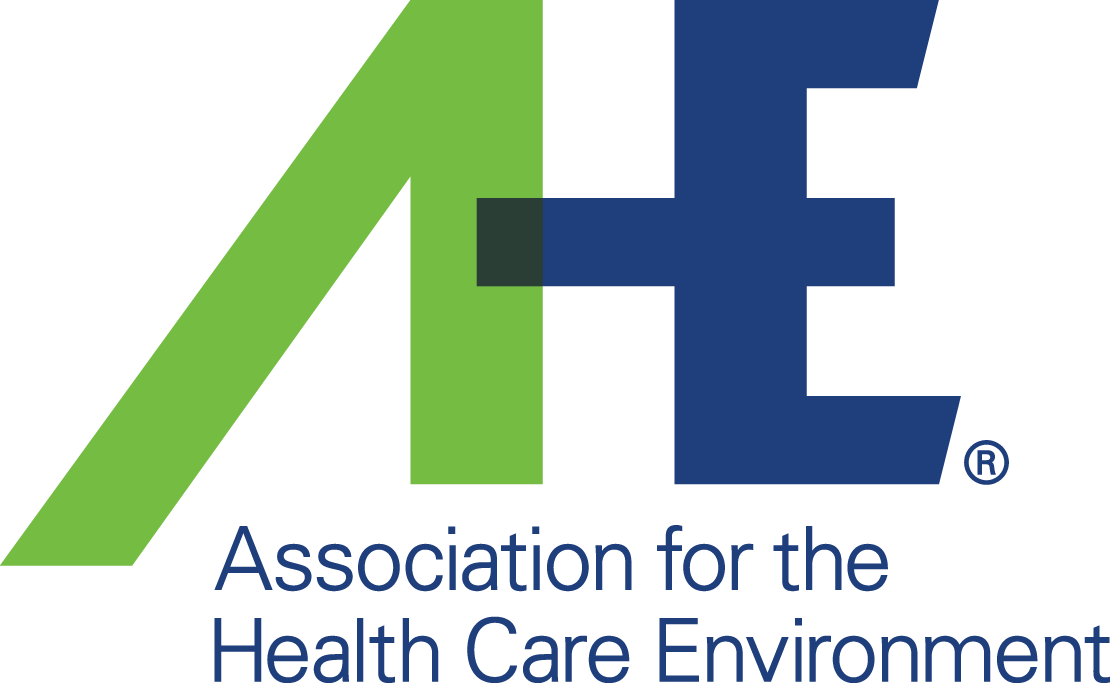 Open To
Members and Non-members
Description
Now Available On-Demand
Recorded Thursday, December 10 at 3 PM EST. 
Higher expectations around cleaning protocols have made hospital cleaning a difficult task. Even more, changes in hand hygiene behavior are driving new usage patterns and increased unpredictability. Many Environmental Services teams have adopted technology to more efficiently respond to changes in demand.  
 
Join Kimberly-Clark and GOJO along with guest speakers from Microsoft and University Hospitals of Cleveland for a 45-minute live webinar to learn more about emerging technologies in healthcare operations management, including the Onvation™ Smart Restroom Management System. This session will focus on ways Environmental Service teams can leverage technology to deliver a cleaner, more hygienic public restroom environment to their visitors and patients.  Upon completion of a short post-webinar survey, AHE members will receive one (1) continued professional education credit for attending.
 
SPONSOR CONTENT
---
Speaker


David Sylvan 
Adjunct Professor @University Hospitals of Cleveland 
David is an Adjunct Professor in the Department of Design & Innovation, at Weatherhead School of Management at Case Western Reserve University and Director of Strategic Innovation, at University Hospitals of Cleveland. 
 


Michael Kuptz 
General Manager, IoT Devices @Microsoft 
Michael is an information technologist with global experience in designing, deploying and managing new product launches and unique technology solutions across multiple industries and market segments. In his current role at Microsoft, he leads the Internet of Things (IoT) Device Experience Team which is responsible for the global relationship management and sales performance of more than 8,000 OEMs that are designing and selling many of the most exciting and widely used IoT devices.
 


Shavonne C. Williams
ONVATION* Business Operations Leader
KIMBERLY-CLARK PROFESSIONAL* 
 


April Bertram
Senior Director of Business Development
IoT at GOJO Industries
Sponsored By