AHE Signature Programs - Certification Training
Signature programs empower environmental services technicians to take charge of their organization's strategic goals in the environment of care. Proper disinfection techniques in the environment of care directly impacts the rate of health care associated infections (HAIs) and patient outcomes. Ensure your organization demonstrates a proactive approach to improving these outcomes by completing one of our signature program certifications.
These programs help environmental services technicians define and maintain standards in the environment of care. Learn more about our offerings below and cultivate a competent environmental services department at your organization today!
Trainer Certification Programs
Non-acute Care Cleaning
In this program, frontline workers learn how to break the chain of infection and contribute to ensuring positive patient outcomes.
Surgical Suite Cleaning
This program sets the standard for surgical environmental services technicians responsible for cleaning and disinfecting operating rooms.
Frontline Environmental Services
The program covers all aspects of a frontline worker's typical tasks and accountabilities.
Compare Trainer Certifications
See the topics covered in CNACC, CHEST and CSCT find out which is the right fit for your organization!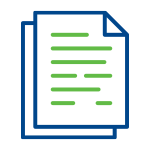 Individual Certifications
Management & Leadership
The premier credential designation that demonstrates mastery of maintaining the environment of care.
Infection Prevention
Learn how to coordinate infection prevention efforts across the continuum of care and improve patient outcomes.