Guidebook for Hospital Waste Reduction & An Ounce of Prevention
---
These are both popular books sold at a special discount price.
Guidebook for Hospital Waste Reduction (1996, 109 pages) — This companion guide to An Ounce of Prevention provides you with tools, guidelines and information to help you navigate through the regulatory and financial maze, associated with establishing a waste-management program for your facilities.
An Ounce of Prevention (1993, 212 pages) — This book will illustrate a basic, but comprehensive approach to implementing waste reduction and recycling strategies in health care facilities. Definitions will be given to terms in waste management world. Learn how to cut costs, improve productivity and understand the waste management system.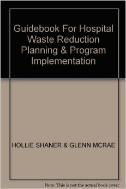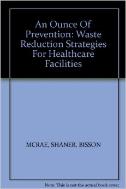 Product Code: 057038
Member Price: $79.00 each
Non-Member Price: $125.00 each