Disinfectants: The Essentials of Evaluation and Selection
Date
Mon, Jun 15, 2020 – Mon, Jul 13, 2020
Cost
Member: $0.00, Non-Member: $179.00
Event Host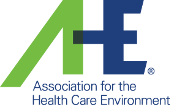 Contact Information
312-422-3860
Description
This is a four-lesson course for environmental services professionals who want to learn an approach to selecting the disinfectants based on your facility's specific needs.
Some of the main topics you'll explore in this course include: disinfectants' attributes, efficacy, compliance drivers, implementation, and selection.
Learning Objectives:

• Identify the most common infection causing pathogens found in the health care environment
• When provided a list of pathogens, correctly identify corresponding surface viability and disease attributes
• Describe how understanding the different types of pathogens and the infections produced by them can lead to the reduction of patient risk and improved patient outcomes.