CSCT Master Trainers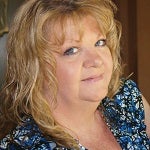 Lea Beach CHESP
Lea Beach, CHESP, started working in environmental services in 1999 as an ES technician. She was quickly promoted to team lead and then supervisor at her facility. She is now a manager of environmental services at Mercy Health, Janesville, Wisconsin: a multi-hospital healthcare delivery system. Lea has worked on new construction, lean process and improvement and has worked in the military sector for healthcare environmental services.
She has been a member of AHE for many years and has served on several committees including the planning and recognition committees, as well as Education and Knowledge Management, and the Advisory Council. She has successfully facilitated numerous online classes and published several articles in Explore and HFM magazines.
In 2016 Lea was appointed to the AHE's Board. She is CHESP Certified, a trainer of the CHEST program and has earned a Certificate of Mastery in Infection Prevention (CMIP).
Lea believes that every environmental services leader has the responsibility to "send the elevator back down" if they have been lucky enough to do well in their career. She often says, "everything is about learning and teaching."
CSCT Master Trainers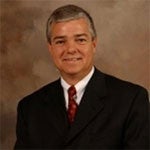 Mike Bailey CHESP, AHE 2013-14 President
Mr. Bailey has over 35 years of experience in management, 25 of those years in healthcare environmental services. He has been Director of Environmental Services for the Greenville Health System and Pitt County Memorial Hospital (now Vidant Medical Center). He was a district manager with Healthcare Services Group prior to his acute care positions.
Mr. Bailey earned his CHESP in April 2004. He served as President of the South Carolina Society for Healthcare Environmental Services in 2005 and 2006. In 2007 and 2008 he served on various committees with the Association for the Healthcare Environment (AHE). In 2008 Mr. Bailey was elected to a 3 year term on the AHE Board of Directors and served as Vice President in 2011. He was re-elected to the board for another 3 year term in 2011 and was elected President for 2013 and 2014. In 2012 he received AHE's James Wolfbrandt Mentor Award. He is active in driving professionalism, education and the future direction of the healthcare environmental services field.
Mr. Bailey is currently living in Greenville, SC with his wife, Ralphetta and their 2 sons, Rob and Scott. In his spare time, he enjoys cooking, gardening and knocking a little white ball around beautifully manicured grassy areas.
No Test Dates
May: 21-24
July: 4, 5
August: 19-26 (Exchange Aug 21-24)
September: 2
November: 27-29
December: 20-31
January 2020: 1-3