CSCT Master Trainers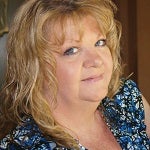 Lea Beach CHESP
Lea Beach, CHESP, started working in environmental services in 1999 as an ES technician. She was quickly promoted to team lead and then supervisor at her facility. She is now a manager of environmental services at Mercy Health, Janesville, Wisconsin: a multi-hospital healthcare delivery system. Lea has worked on new construction, lean process and improvement and has worked in the military sector for healthcare environmental services.
She has been a member of AHE for many years and has served on several committees including the planning and recognition committees, as well as Education and Knowledge Management, and the Advisory Council. She has successfully facilitated numerous online classes and published several articles in Explore and HFM magazines.
In 2016 Lea was appointed to the AHE's Board. She is CHESP Certified, a trainer of the CHEST program and has earned a Certificate of Mastery in Infection Prevention (CMIP).
Lea believes that every environmental services leader has the responsibility to "send the elevator back down" if they have been lucky enough to do well in their career. She often says, "everything is about learning and teaching."
CSCT Master Trainers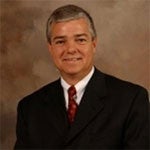 Mike Bailey CHESP, AHE 2013-14 President
Mr. Bailey has over 35 years of experience in management, 25 of those years in healthcare environmental services. He has been Director of Environmental Services for the Greenville Health System and Pitt County Memorial Hospital (now Vidant Medical Center). He was a district manager with Healthcare Services Group prior to his acute care positions.
Mr. Bailey earned his CHESP in April 2004. He served as President of the South Carolina Society for Healthcare Environmental Services in 2005 and 2006. In 2007 and 2008 he served on various committees with the Association for the Healthcare Environment (AHE). In 2008 Mr. Bailey was elected to a 3 year term on the AHE Board of Directors and served as Vice President in 2011. He was re-elected to the board for another 3 year term in 2011 and was elected President for 2013 and 2014. In 2012 he received AHE's James Wolfbrandt Mentor Award. He is active in driving professionalism, education and the future direction of the healthcare environmental services field.
Mr. Bailey is currently living in Greenville, SC with his wife, Ralphetta and their 2 sons, Rob and Scott. In his spare time, he enjoys cooking, gardening and knocking a little white ball around beautifully manicured grassy areas.
CSCT Master Trainers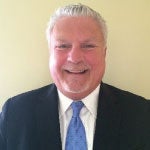 Dan Beaver MBA, CHFM, CHESP
District Manager Aramark Atlanta, Georgia
In August of 2017, Dan Beaver joined the Aramark's Healthcare Leadership as District Manager of the Northside Hospital System in Atlanta, Georgia. In this role, Beaver worked to support the Atlanta Campus for an additional 120-bed tower expansion, Forsyth Campus for a 64-bed addition and the Cherokee Campus relocation to a replacement facility. He participated in all three campus Joint Commission successful surveys and improved HCAHPS at all three locations. Internal to Aramark's employee resource group, Dan serves as a committee member for Aramark Young Professionals – Career Development.
Beaver has a proven track record for driving HCAHPS performance, reducing bed turn times, as well as improving labor efficiency and employee engagement metrics. He also oversaw preparation of several successful Joint Commission surveys and managed large constructions projects for facilities. Beaver's accolades include leadership of the +450
bed category from the Association of Health Care Environment, ES Department of the year for 2015 for performance improvement, leader and staff development, and program implementation, service, and quality.
Beaver also has several years' experience in International Operations and strategic development in the Middle East and South Africa.
Beaver graduated with a bachelor's in Business Administration, Finance and a Master's in Business Administration from the University of North Alabama. He also has the American Hospital Association's designation of Certified Health Care Environmental Services Professional and Certified Health Care Facility Manager.
CSCT Master Trainers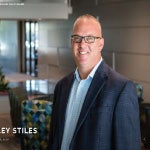 Wesley Stiles MSSL, CHESP
Wesley Stiles is an Environmental Service Manager for CaroMont Regional Medical Center in Gastonia, NC. He is responsible for planning, coordinating, and managing all operational EVS activities. Earlier in his career, he served 21 years in the US Military. He
held various positions to include radio operator, forward observer, radio chief, and finished his career as a recruiter. He holds a Bachelors degree from Gardner-Webb University and a Master of Science in Strategic Leadership from Mountain State University..