CSCT Learning Module 2
---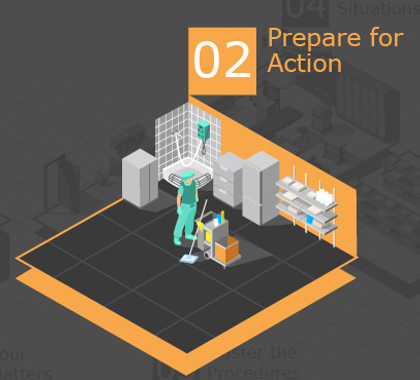 Prepare for Action (4 hours)
Discuss: The difference between pathogens and the levels of disinfectants required for each one.
Video: Learn about the spread of infection.
Discuss: Establishing good habits; recognizing when you have a challenge; the importance of hand hygiene and proper procedure.
Video: Learn about the chain of infection.
Discuss: How the chain of infection can be broken at every link; identifying high-touch objects; using proper cough and sneeze hygiene; responsibilities for cleaning and disinfecting and using chemicals.
Activity: Teams will create a plan of action to reduce the risk of cross-contamination and increase safety awareness.