CHEST Testimonials
---
Hear first hand what EVS leaders had to say about CHEST.
"Well worth the time and dollar investment! We need to build credibility for our departments and our staff and this is a great way to show our staff that we value them. We are not housekeepers anymore!" - Wade Bowman, director, Madison Memorial Hospital
The training is awesome, I feel the training for my staff will add to their knowledge base, increase their awareness level of the importance of their job and elevate their standing within the facility. - Sheron Harper, manager, The Medical Center at Franklin
With the emphasis shifted toward patient satisfaction as a primary barometer of service excellence, CHEST is an outstanding opportunity you cannot afford to miss. - Allan Mullen, manager, providence Health & Services
Very comprehensive program. What a great way to invest in your staff AND patients! - Karen Legasse, Providence Health and Services
The CHEST course is a needed training program for front-line Environmental Services staff. It fully meets the expectations that ES leaders have been asking for. If you use this training course you will raise the standards of your department, make the department more compliant with regulations, increase HCAHPS scores, reduce HAIs, and create a high-level running department.- Kent Miller, director, Mercy Health Saint Mary's
---
CHEST Pilot Program Renown Healthcare
Reno, NV
"We were very pleased to pilot the CHEST program. Renown values the critical role environmental services plays in patient satisfaction and outcomes. We chose to invest in CHEST training and certification to validate the knowledge and skills of our frontline workforce, and ensure Renown is in the forefront, providing the best and most professional level of care to our customers from the ground up." - Chris Baker, manager of facility operations, Renown Healthcare.
"This training was so valuable and timely. Out Environmental Services technicians will be a step ahead of the rest!" - Michelle Bay, administrative secretary, facilities, construction & real estate, Renown Healthcare.
"The instructors were very knowledgeable and fun! They worked well together, and the information we were given was never boring!! The course material was presented in a way that was NOT HAPHAZARD!" - Crystal Hughes, supervisor, Renown Healthcare.
---
CHEST Workshop 2
Baltimore, MD
"The CHEST course is simply essential to any facility serious about best practice in infection control." - Michael Gately, director, Medentech
"This class is going open your eyes to EVS and the employees deserve this training to help understand how important they really are." - Wayne Suarez, Midland Hospital
"Yes! The whole program is a treat and is so professional. Every healthcare organization need to send a representative(s) to get trained . . ." - Ben Horton, manager, DCH Regional Medical Center
"This is a concise, standard message to ensure consistency is met throughout an organization. It also ensures the highest standards are met, in both cleanliness and patient satisfaction all the while ensuring EVS staff are kept working in a safe environment." - Suzanne Teixeira, VA Connecticut Healthcare System
"Great information, and real experiences shared for collaborative learning!" - Parker Brown, supervisor, Bellin Health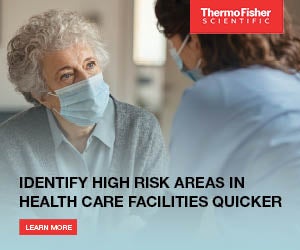 No Test Dates
November 24-26, 2021
December 22-28, 2021
December 30-31, 2021
January 1-2, 2022