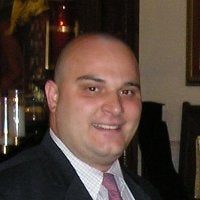 Vasilios Apostolou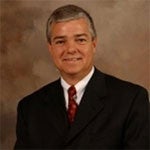 Mike Bailey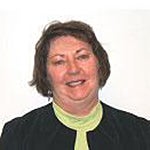 Rose Hamann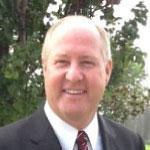 Jim Henry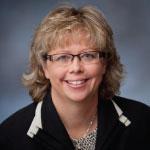 Debbie Hurst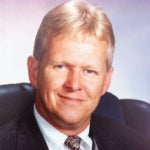 Rock Jensen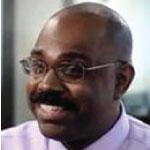 Nelson Jones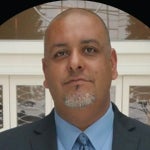 Nazar Masry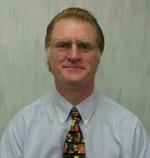 Kent Miller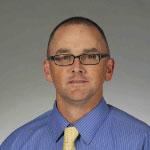 Brian Tallmadge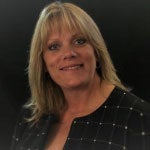 Pam Toppel
*Note: The following statements reflect the opinions of individuals and are in no way claims made by AHE.
Why do you believe it is worth the cost to implement CHEST certification training in your facility for your technicians?
Debbie: Best practice in health care includes standardizing practices using published national best practice recommendations. The AHE sponsored certification will provide every health care organization in the country with the opportunity for "turn key" best practice training and validation through CHEST. This will in turn, improve quality outcomes in healthcare related to reduction of environmental risks of infection, improve customer service and promote the elevation of the role of the environmental service staff in healthcare facilities.
Nazar: Since CHEST is based on behavior and duties, it is the best of both world. Not only do technicians learn the proper way to perform their duties, they also learn "why" they perform them in such a manner to derive at the desired results. The certification training removes the guessing from the equation and enables our technicians to perform at a high level by having a systematic and scientific approach when performing their duties.
What do you believe will be the return on investment for your facility? How do you expect to see the ROI?
Vasilios: The ROI will be the clinical cleanliness of your facility! In today's healthcare world you are reimbursed based on performance, if your Environmental Services team goes through the CHEST training and successfully pass the exam you and your management team should instantly see a difference in the cleanliness of your facility. The everyday processes (cleaning, disinfecting, trash & linen removal, etc.) should be competed almost flawlessly. You should be able to see the ROI's both by observation and utilizing some kind of ATP test. Also, by speaking to your staff members and asking the right questions because if they go through the the CHEST training and pass the exam they will be well versed.
Pam: Decrease readmissions, decrease threat for outbreaks, increase in patient satisfaction, increase in reimbursement
Kent: One, an improved knowledge base of the front-line colleagues. Since there is this increased knowledge I have the full expectation that there will be an increase of HCAHPS scores and a substantial reduction in HAIs.
Jim: Reduction in turnover, increased morale, reduction in hospital acquired infections and increased patient satisfaction.
The ROI for health care at large?
Pam: decrease the potential for owning someones healthcare financially inrease reimbursement increase in staff satisfaction, decrease in turnover, high engagement Leader in the Healthcare industry and public perception increasing likelihood to recommend, thus potentially increasing market share
Kent: I would expect to see an improvement in a patient's experience as a whole. Knowledge is power!
Jim: Changing the industry's reputation from housekeepers sweeping and mopping floors to Healthcare Environmental Services Specialist able to provide a safe environment reducing the risks of hospital acquired infections (HAI's) and improving the patient experience.
How quickly do you anticipate being able to see the return?
Pam: Depending on facility could be immediate if the culture is respect, integrity, teamwork
Kent: HAI reduction should be immediate. It takes some time to see results from any improvements for HCAHPS to show up.
How are YOU justifying this expenditure to your CEO/CFO/boss?
Rose: We need to be the leaders and advertise how we are improving healthcare and how many certified employees we have on staff. ES is a major piece of patient satisfaction and impressing on our patients that we clean and sanitize correctly for their safety.
Nazar: As a contractor, my argument is that the certification of my staff will assist us in acquiring further government contracts and will separate us form the competition. It is an expense that could be added to the annual value of my contracts and I could possibly get reimbursed form the government once I make an argument for certification of my staff.
Please share other thoughts on the benefits of TTT and technician certification:
Kent: It the right time for this to come to fruition. With the major changes in healthcare we are under at this time, we need better educated workers.
Jim: CHEST professionals are the future of our industry and the CHEST program substantiates the importance of continuing education. Once an Environmental Services Specialist has acquired the prestigious CHEST certification, they have proven their competency to their customers, patients, peers and their leadership team and earned the recognition as a true professional in the Healthcare Environmental Services profession.
How will this program will positively affect environmental service technicians and their contributions to the profession?
Jim: It's time to take the reputation of the Environmental Services Specialists out of the dark ages, they are not just "Housekeepers," they are skilled professionals with training in higher level personal protection equipment, proper handling of chemicals, bio-hazardous waste management and disinfection techniques. Specialists serve as the one of the strongest links in mitigating risks in the chain of infection for keeping patients with an immunocompromised system safe. With the growing challenges facing our country's healthcare facilities today, I would be comforted in knowing that my loved ones are being cared for by an organization that has proven CHESP leaders and CHEST technicians trained in their profession to maintain a clean and safe environment.
How quickly would you anticipate being able to see the return on investment for your facility?
Jim: Within the first 3 months I anticipate a reduction of turnover by 25% over previous years, which will save money spent in recruiting, interviewing, hiring and training staff. Within the first year, this program will pay for itself as it will reduce our expenses by $13,718.49. This program will not only increase the skill level of the employees, it will also improve the morale of the department. Results will be more satisfied patients which equates to improved satisfaction scores and increased reimbursements.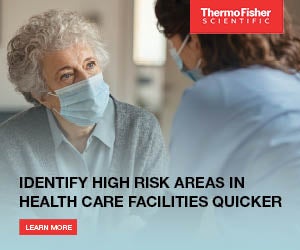 No Test Dates
November 24-26, 2021
December 22-28, 2021
December 30-31, 2021
January 1-2, 2022