CHEST Master Trainers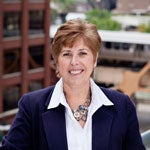 Patti Costello
AHE Executive Director
Mrs. Costello has been with the American Hospital Association for 20 years, spending the first six as the director of education at ASHE. She later served as director of meetings and product development for ASHCSP before being promoted to executive director of AHE in 2001. Mrs. Costello has written published works in both healthcare and in commercial foodservice safety, and has served as contributing author to foodservice and sterile processing training manuals. She has conducted over 250 hands-on workshops and seminars at both the national and chapter levels covering topics such as employee engagement and motivation, healthcare environmental services and infection prevention, foodservice sanitation, and staffing. Mrs. Costello is an avid sports fan whose favorites are the Chicago Cubs and Bulls but hockey and the Blackhawks have been a lifelong passion. Her bucket list includes traveling to Australia, Japan and Italy.
CHEST Master Trainers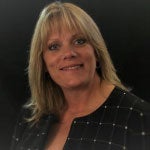 Pam Toppel, CHESP
Regional Manager, OSF St. James- John W Albrecht Medical Center
Pam Toppel, CHESP, Regional Manager, Environmental Services OSF St. Joseph Medical Center and OSF Saint James Medical Center, has 15 years of experience in healthcare environmental services management with the OSF Healthcare System. Currently AHE's President-Elect for the 2016-2017 term, Pam has served AHE for many years as committee member, chair, advisory council member, and CHEST subject matter expert. Pam is also a Six–Sigma Green Belt.
Pam resides in Illinois with her husband, 3 grown children and soon to be 5 grandchildren.  She always says she was born and raised in the incorrect state.  A state with sun, palm trees and the ocean is where she should have been born and is where she should be now!
CHEST Master Trainers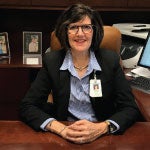 Fiona Nemetz, CHESP
System Director, Environmental Services, Safety, Security, and Emergency Management
Northside Hospital
Mrs. Nemetz is the System Director of Environmental Services, Safety & Security for Northside Hospital. Northside is a 3 Hospital System with over 900 licensed beds.
Northside delivers more babies than any other health system in the US.
Fiona's prior roles include leadership positions at Saint Joseph's Hospital and Hyatt Hotels with responsibility for EVS and other support departments.
Fiona shares a passion for EVS Leadership with over 30 years' experience in both the hospitality and healthcare industries. She served on the AHE board from 2008-2009 and was President in 2010. She has published several articles that highlight the importance of an engaged EVS team in partnership with infection prevention to produce a quality patient experience.
Most recently Fiona has focused on the partnership between EVS, Nursing and Infection Prevention to drive outcomes in quality/HCAHPS and patient outcomes. She led the EVS team at the Atlanta campus to achieve the 2015 AHE Department of the Year award for EVS and in 2019 the Cherokee campus was also awarded this prestigious recognition. In 2016 she was awarded the prestigious Phoenix award by AHE in recognition of her professional accomplishments and contributions to the EVS profession. In 2017/18 Fiona presented to audiences both internationally and within the United States including APIC chapters in Kentucky and Georgia. Fiona holds a bachelor's degree in Hospitality Management and a Master's Degree in Healthcare Administration.
CHEST Master Trainers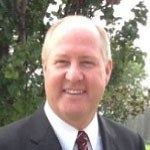 Jim Henry, CHESP, MT-CHEST
Senior Director of Environmental Services, Texas Health Resources, HEB Hospital
Jim began his career in Healthcare Environmental Services management over 30 years ago as an Assistant Director at Largo Medical Center in Largo Florida. 
Jim has had the privilege to work as a Regional Director with several of the well-known contract service companies to include Hospital Housekeeping Systems, Crothall Healthcare Inc., Sodexho, Aramark and Vanguard Resources Inc. He has also worked in house with Baylor Healthcare and Tenet Healthcare. Jim joined Vanguard Resources Inc. in December of 2013 as the Director of Environmental Services. Promoted to Senior Director, Jim currently serves as the Sr. Director of the Environmental Services department at Texas Health Frisco and Texas Health Presbyterian Hospital Plano in the North Dallas area. 
Awarded national and regional recognition:
1.    2009 James Wolfbrandt Mentor Award: For his passion in mentoring other professionals.
2.    2018 Phoenix Award: The highest honor bestowed upon an AHE member which recognizes unselfish and outstanding contributions to the growth of the professionalism of AHE as an organization, to the membership, and to the profession. 
3.    2018 Vanguard Resources Spirit Coin: Jim is also, one of four people, in twenty-two years of business, to have received this prestigious recognition for his commitment to excellence. 
Jim currently resides in Wylie, Texas with his wife of 42 years; Pat. They raised two sons, Josh and Jacob. Jim enjoys spending time with friends and family, playing golf, scuba diving, and riding motorcycles. His favorite holiday is Christmas.
CHEST Master Trainers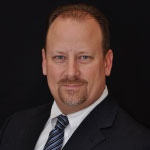 Dan Bennett, CHESP, M-CHEST
Director, Environmental Services, St. Joseph's Hospitals
Mr. Bennett has over 26 years of experience in management, starting his healthcare career as an Account Manager. Since then he has served as Regional Manager for Healthcare Services Group, Unit Director for a management company and Facilities Director for Lehigh Valley Hospital-Hazleton. Mr. Bennett joined BayCare Health Systems in 2014 and is currently the Director of Environmental Services at St. Joseph's Hospitals with responsibilities over 5 hospitals in Tampa, Florida. Mr. Bennett earned his CHESP certification in August 2014 and TCHEST certification in September 2015.
Mr. Bennett is Marine Corps veteran of the first Gulf War. He has received numerous commendations and medals to include Kuwait Liberation Medal, Navy Unit Commendation (w/1 star), National Defense Service Medal, Southwest Asia Service Medal (w/3 stars), Good Conduct Medal (w/1 star) and Combat Action Ribbon.
CHEST Master Trainers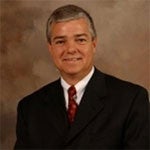 Mike Bailey, CHESP
AHE 2013-14 President
Mr. Bailey has over 35 years of experience in management, 25 of those years in healthcare environmental services. He has been Director of Environmental Services for the Greenville Health System and Pitt County Memorial Hospital (now Vidant Medical Center). He was a district manager with Healthcare Services Group prior to his acute care positions.
Mr. Bailey earned his CHESP in April 2004. He served as President of the South Carolina Society for Healthcare Environmental Services in 2005 and 2006. In 2007 and 2008 he served on various committees with the Association for the Healthcare Environment (AHE). In 2008 Mr. Bailey was elected to a 3 year term on the AHE Board of Directors and served as Vice President in 2011. He was re-elected to the board for another 3 year term in 2011 and was elected President for 2013 and 2014. In 2012 he received AHE's James Wolfbrandt Mentor Award. He is active in driving professionalism, education and the future direction of the healthcare environmental services field.
CHEST Master Trainers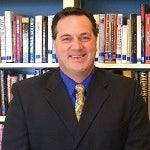 Gary Dolan, CHESP
Director of Facilities The Village at Penn State State College, Pennsylvania
Mr. Dolan has been of service to the residents and team members at the Village at Penn State, a Continuing Care Retirement Community for the past 16 years, as the Director of Environmental Services and Director of Facilities. Gary has been in supervisory and management roles within the Environmental Services field for over 27 years combining Acute, Rehab and Long Term Care. With prior work in the Hospitality industry and formal training in Biomedical Engineering, Gary has conducted and co-facilitated several technical trainings, as well as customer service training modules. Mr. Dolan has served on several AHE committees, AHE Board and was honored to serve as AHE's President in 2011, 2016 and 2017.

A self-taught drummer at 15, Gary had the thrill of playing on-stage post-performance with the infamous jazz drummer Buddy Rich, albeit for 30 seconds!! Mr. Dolan is an avid fan of nearly any sport and enjoys competing even if its checkers! A lifelong Raiders, A's and Islanders fan, he still enjoys playing volleyball, bowling, golf, tennis, hockey, skiing and hopefully one day snowmobiling the powder of the Rocky Mountains!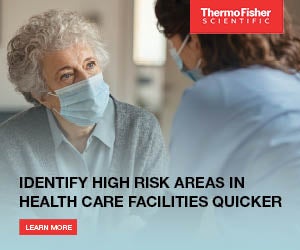 No Test Dates
November 24-26, 2021
December 22-28, 2021
December 30-31, 2021
January 1-2, 2022